---
Life on the Raft
---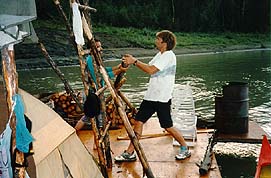 The pattern for the first three days: hot afternoon, clouding over in the evening, fierce thunderstorm at night, clearing in the morning. Here, Arne and Tom are using the oar to keep us from going to shore. The fireplace is visible on the right.
---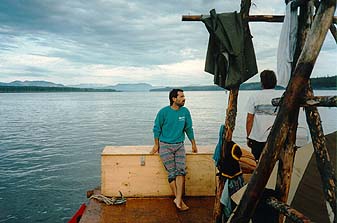 Here you can see the clouds forming signaling an oncoming storm.
---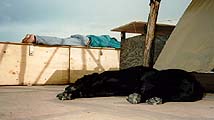 The initial few days saw much rest after weathering the fierce storms.
---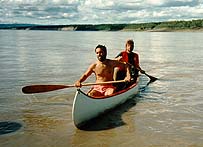 The canoe was used for going to shore.
---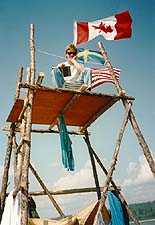 The lookout was a good place to sit and write in my journal.
---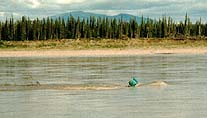 River buoys were the source of some harrowing moments. A collision knocked out one of the drums and punched a hole in the plywood.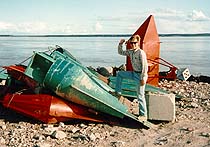 They were finally conquered! >>>>>
---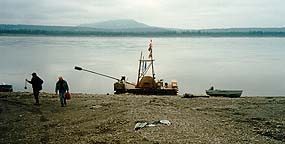 After five days of floating, we arrive at the first town, Wrigley. (Pop. ~400)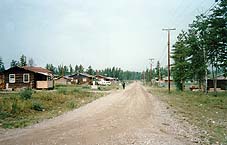 Downtown Wrigley! >>>>>>
---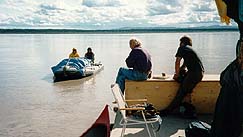 Geologists on their way to study a lake bottom. Thought our raft was quite a sight!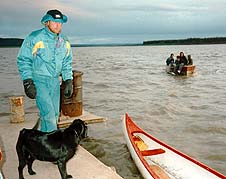 Native Dene indians on a fishing/hunting trip. The kids in the boat climbed into our lookout.
---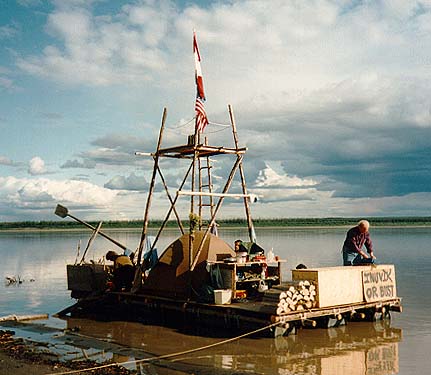 A brief stopover in Fort Norman.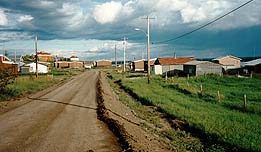 A street in Fort Norman.
---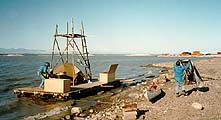 Dismantling the raft in Norman Wells.
---
---

Return to Mackenzie River Trip Home Page